December 15, 2022
News Story Content
Pharmacy Buckeyes have continued to make huge impacts in research, practice and the community this past year.

From receiving grants to develop anti-cancer and HIV drugs to changes in our growing pharmacy phamily, there's much to celebrate among our faculty, staff, students and alumni.

Here are our top 10 stories from 2022.
DANIEL ADU-AMPRATWUM RECEIVES GRANT TO DEVELOP NEW HIV DRUGS
Daniel Adu-Ampratwum, PhD, a research scientist at The Ohio State University College of Pharmacy, received a Collaborative Development Program (CDP) grant through the HIV Interaction and Viral Evolution (HIVE) Center, a National Institutes of Health (NIH)-funded organization, for HIV/AIDS drugs discovery and development.
The CDP grant, worth $140,000 a year for two years, is awarded to young investigators at an early stage in their career to develop a collaborative research program working with HIVE investigators.
"Successfully obtaining research funding of this type is impressive," said James Fuchs, PhD, professor of medicinal chemistry and pharmacognosy at the College of Pharmacy. "This grant represents a significant milestone for Daniel as he works to build his independent research career. In addition to funding his proposed work, it also has the advantage of connecting him with leaders in the field of HIV research."
TRISHA JORDAN NAMED COP ASSISTANT DEAN FOR MEDICAL CENTER AFFAIRS, CHIEF PHARMACY OFFICER AT WEXNER MEDICAL CENTER
Trisha Jordan, PharmD, MS, has been named as assistant dean in the College of Pharmacy and the Wexner Medical Center's chief pharmacy officer, effective July 1, 2022. Dr. Jordan will be succeeding Robert Weber, PharmD, MS, BCPS, who will remain a faculty member in the College of Pharmacy after stepping down from the leadership role in January. 
 
In this role, Dr. Jordan will oversee the pharmacy-related clinical, research and education functions across all hospital, outpatient and ambulatory care environments. 
PHARMACY STUDENT FOLLOWS IN HER MOTHER'S FOOTSTEPS
Our first teachers in life are usually our parents; they teach us how to walk, talk and navigate everyday life.Sometimes these same teachers show us more than the basics and inspire us to follow in their footsteps.
Take for instance Shanee Patel, a Class of 2022 Bachelor of Science in Pharmaceutical Sciences (BSPS) student and Class of 2025 Doctor of Pharmacy student at The Ohio State University College of Pharmacy, and her mother Sangita Patel, RPh, owner of Clinic Pharmacy in Columbus.
Sangita has worked as a community pharmacist for over 25 years. Shanee basically grew up in the pharmacy profession, especially since she spent time within the walls of her mother's small business when she was younger.
"I remember when I was young, sitting in the pharmacy while my mom worked," Shanee said. "It was my first introduction to the field and I got to see how everything operated in the background. I remember my mom showing me what different medications looked like."
CANCER RESEARCH AND ENTREPRENEURIAL OPPORTUNITIES HELP BSPS STUDENT CREATE A BETTER WORLD
The Ohio State University College of Pharmacy is shining a spotlight on students throughout the year. Meet Amani Djouadi, a third-year Bachelor of Science of Pharmaceutical Sciences (BSPS) student from Columbus, Ohio.
Djouadi's experiences working in research labs and for a start-up organization, alongside her academic involvement, are creating a strong foundation for a future in pharmaceutical industry research.
PHD STUDENT RECEIVES AWARD TO DEVELOP DRUGS THAT TARGET BLOOD CANCERS
Oluwatosin "Tosin" Ayinde, a PhD student in The Ohio State University College of Pharmacy Division of Medicinal Chemistry and Pharmacognosy, was one of nine graduate students selected by the American Society of Hematology (ASH) to receive a 2022 Minority Hematology Graduate Award (MHGA). This award encourages graduate students from historically underrepresented minority groups in the United States and Canada to pursue a career in academic hematology.
With the award, Ayinde will focus on early drug development through direct drug design and development campaigns that target cancers, particularly hematological malignancies (blood cancers) with the goal that these drug therapies will reach clinical studies.
COLLEGE OF PHARMACY CELEBRATES ACCOMPLISHED ALUMNI AT ANNUAL ALUMNI AWARDS CEREMONY
The Ohio State University College of Pharmacy held its annual Alumni Awards Ceremony on Oct. 21 at the Fawcett Events Center in Columbus, celebrating stand-out Pharmacy Buckeyes.
"I am honored to recognize these accomplished Pharmacy Buckeyes for their commitment to the profession and to the college," Dean Henry Mann, PharmD, FCCP, FCCM, FASHP, said during the event. "Their innovations to the field will continue to have a lasting impact on future pharmacists, patient care and outcomes, and health care in general."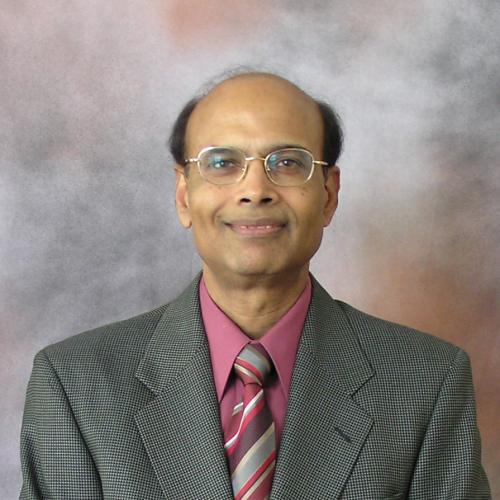 PHARMACISTS' RESPONSIBILITY TO CREATE A HEALTHY, EQUITABLE SOCIETY
Long before Milap Nahata, MS, PharmD, professor emeritus at The Ohio State University College of Pharmacy, immigrated to the United States, he thought of the country as a thriving example for democracy where all citizens had access to necessities including food, housing, education, health care and transportation.
After reaching the United States and spending time as a graduate student at Duquesne University, a pharmacy resident at Buffalo General Hospital and a faculty member at the Ohio State College of Pharmacy, Dr. Nahata observed challenges that people face because of inequities in our society.
A lack of access to essential needs for certain groups was apparent, but he saw opportunities to close the gaps and create a better environment for all people.
MACARIUS DONNEYONG SELECTED FOR NIH AIM-AHEAD FELLOWSHIP PROGRAM IN LEADERSHIP
Macarius Donneyong, PhD, MPH, an assistant professor of outcomes and translational sciences at The Ohio State University College of Pharmacy, was selected as a Fellow for the inaugural National Institutes of Health (NIH) Artificial Intelligence/Machine Learning (AI/ML) Consortium to Advance Health Equity and Researcher Diversity (AIM-AHEAD) Fellowship Program in Leadership.
The AIM-AHEAD Fellowship Program in Leadership's goal is to engage a diverse group of participants from under-represented populations to actively participate in mentored activities to convey the leadership competencies necessary to promote and achieve its strategic goals.
SHARYN BAKER RECEIVES 2022 DISTINGUISHED SCHOLAR AWARD
Sharyn Baker, PharmD, PhD, Gertrude Parker Heer Chair in Cancer Research, professor and chair of the Division of Pharmaceutics and Pharmacology at The Ohio State University College of Pharmacy, and associate director of shared resources at Ohio State's Comprehensive Cancer Center – Arthur G. James Cancer Hospital and Richard J. Solove Research Institute, received the 2022 Distinguished Scholar Award. The award was announced to a surprised Dr. Baker by senior leadership of the Enterprise for Research, Innovation and Knowledge at a recent College of Pharmacy meeting. 
Dr. Baker is a pharmacologist and leader in translational cancer therapeutics. She has contributed to the development of safe and effective single-agent and combination drug therapies for adults and children with various forms of cancer. A major portion of her career has focused on the development of effective therapies for acute myeloid leukemia (AML) in pediatric and adult populations. Dr. Baker was among the first to identify a treatment strategy against tyrosine kinase inhibitors resistance due to somatic mutations, which is a key driver of leukemic cell growth in AML. Her research has led to the initiation of several clinical trials in children and adults, which has contributed to the FDA approval of new drugs and drug combinations with improved safety and anti-cancer activity.
OHIO PHARMACISTS ASSOCIATION ANNOUNCES 2022 AWARDS AND HONORS 
The Ohio State University College of Pharmacy is proud to congratulate our faculty and alumni who were recently named recipients of the Ohio Pharmacists Association (OPA) 2022 awards and honors. Honorees were recognized at the OPA 144th Annual Conference in Columbus.